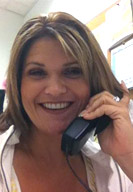 Renee Brown-Feldhaus
Commercial Print Manager
Bio: I have been in the newspaper industry since 1997 and I must say that I love it. I worked for a Metro daily newspaper for 9 years before coming to the Breeze Newspaper group in 2005.
Started my Newspaper career selling classified ads, then promoted to handle, develop and grow Major Automotive accounts. When I came on board with The Breeze Newspapers in 2005, I managed both inside and outside advertising sales teams. Learning all aspects of the newspaper business from the smallest details to the largest details is extremely important to me. Having the opportunity to manage and develop the Commercial division of The Breeze Newspapers was an ideal next step.
Originally from Long Island, New York. I have lived in sunny South West Florida since 1997! I have two children that are the light of my life!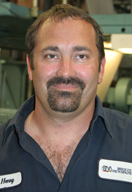 Henry Keim
Production Manager
Bio: I have worked in the printing industry since 1992. I first started out part time working at the House Of Print in Minnesota. During that time I did anything from janitorial duties, painting, to jogging papers off the press. In 1995 I moved to full time. I then was full time press helper. Here I still jogged papers off the press. Also I filled printing Ink from a bucket to ink wells in press. I also learned how to load rolls of paper into press, unloaded rolls of paper off trucks and learn how to operate the printing presses. I ran a 10 Unit Goss Suburban, 8 unit V-IS Harris, 430 DGM Community. I was a lead press operator from 2000-2003. There my duties included operating and maintaining a 12 unit 430 DGM Press. I did all repairs and maintenance. I then was transferred to our Maui plant. There I was in charge of Press and Pre-press. I was responsible for 6 personnel in Pre-Press and 8 in Press. I maintained equipment from Flip Top Plate burners, plate processors to Installing and Maintaining CTP Machines and K&M Inserter. In the Press Room I maintained a 13 Unit Community press.
I also was in Charge ofInstalling a 12 Unit DGM Urbanite A-2 Press and 4 Jardis Pasters. I was then transferred to our Cape Coral Breeze Newspapers Plant. Here I am in charge of our 20 Unit DGM 430 Community Press, 8 Jardis Splicers and 15 Pressman and press Helpers. Also I am in charge of a K&M 1472 Inserter, Mueller Martini Saddle Stitcher, Kirk Rudy Labeler, Stacker and 21 employees. I am also the Safety Director for all Machinery and buildings. I order all Newsprint, Parts and supplies for all production.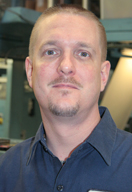 Paul Glembocki
Assistant Production Manager
Bio: I started as a roll tender at Sun Coast Media Group in Port Charlotte Florida in 2001. There my duties included loading rolls, unloading trucks, filling inks, jogging books and help with registration on press. After 6 months I moved up to 2nd Pressman working on an 18 unit Goss Urbanite. One year later was promoted to 1st shift crew leader. In this position I was in charge of all inventory, scheduling, pre-press, and maintenance. During this time I would also run a Harris V-1S for their sister company in Venice FL. One year later I was moved up to Night shift Pressroom manager. After 6 years with S.C.M.G. I was hired at the Breeze Newspapers as crew leader on second shift running our 20 unit DGM 430 community press. 3 years later was promoted to night shift press/mailroom supervisor. In this position I am in charge of quality control, waste management, inserts, human relations, operations, oversee 18 employees, and many other misc. duties. I also have knowledge in pre-press.